A trip through the beautiful surroundings
Bicycle routes
Baarle-Nassau and the surrounding area has several wonderful cycling routes, which take you through beautiful landscapes and picturesque villages. From Schaluinenhoeve you can reach various cycling routes. At the reception you will find enough information to follow a known route, or plan one yourself. For example, there are certain "bicycle junctions" in the area that you can use as a guide for your own route. You can rent bikes at Schaluinenhoeve. You are, of course, free to bring your own bikes. Below are some examples of known bicycle routes.

Want to learn more about the possibilities? If so, please contact us.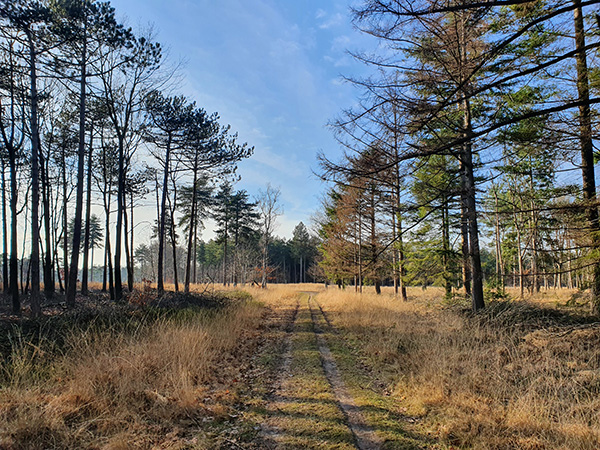 Bels lijntje
The so-called "Bels Lijntje" was originally a railroad, opened in 1867. Because years later train traffic was discontinued – partly due to World War I – the railroad was replaced by a bike path in 1989. It is now a well-known bicycle route of no less than 31 km, over which you can cycle in one straight line from Turnhout to Tilburg. The bike path is popular and great for a long bike rides past several villages, where you will find plenty of opportunities to take a break. From Turnhout you pass Weelde, Baarle-Nassau, Baarle-Hertog, Alphen, Riel, Goirle and you end in Tilburg.
Enclave Route
This special 50 km route takes you across the border no less than 25 times. Discover each enclave during this special route. There is even a shortened route for children with a special assignment booklet, making it a fun and interactive family activity.
Dodendraadroute
This route takes you past characteristic sites from World War I. You will visit various places in both The Netherlands and Belgium where you can listen to stories related to the role of World War I through QR codes. A nice informative route with a history.
Or create your own route!
With the interactive route map below, you can map out your own biking or hiking route. The tabs at the top allow you to choose between biking or hiking. Zoom in and out to get a better look at the routes. By using the numbered nodes – a network of beautiful and clearly marked trails throughout the province of Noord-Brabant – you determine your own route.